Actionable FX Analysis & Intelligence
FxWirePro™ is a trusted professional grade real-time financial analysis company providing investors and traders with a comprehensive overview and insight of the global currency markets.

Established as an independent research company in 2010, our team of analysts provide real time analysis on:
Currency Forecasts
Money Market
Sovereign Ratings
Institutional Positions
Treasury
Geopolitics
Economic Indicators
Digital Currencies
Commodities
Technical Analysis
Central Banks
Stock Indices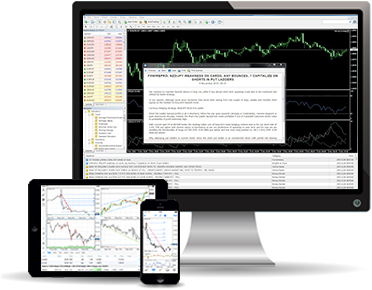 NEWSWIRES
FxWirePro™'s financial analysts monitor the foreign exchange market to
curate the most timely and actionable newswires in the industry.

FX
FxWirePro™'s FX news gives forex participants an edge with expert commentary, in-depth analysis and news curated by FxWirePro™'s global team of FX editors and reporters.
MACRO
Global event coverage impacting forex, equity, bonds and the futures product complex. Coverage includes economic data points, monetary policy alterations, international events, exclusive commentary and notable price movement.

TRADING IDEAS
Experts at analyzing news and trends, FxWirePro™'s analysts generate actionable trading ideas. Examples include unusual options activity, cross-currencies to trade on news items and price spikes.
WHAT PARTNERS ARE SAYING
See what our customers and partners have to say about FxWirePro™




" Timely and accurate news fromFxWirePro™ are a perfect addition to real-time TradingView charts."
"E xcellent news source. Integrates perfectly with NetDania applications."
" I liked it immediately. For those of you who are into fundamentals, this will be of great benefit, no doubt."
" We are very glad that together with the platform we can offer a high quality newswire feed to our clients."
Stan Bokov, Co-founder at TradingView
Stig Brylle, Founder at NetDania
Michael Greenberg
Founder at Finance Magnates
Renat Fatkhullin CEO of MetaQuotes
TESTIMONIALS
" I follow you around a lot lately. I see u always on point on markets. "
D Dhawni
" Great Trading. Thank you for your suggestion "
Dorial Fumilan
" Hey mate,thanks for the signals and insight "
Dimil Nikolias
" Good call on EU! you are my favorite. Kudos!! "
Chris Tselentis
" You said yesterday that on the news from Britain on inflation the trend will go to the South - and so it happened I remember your opinion. Please accept my sincere thanks and Hello from Russia. "
Dimitri
" Excellent call on USDCAD. Your charts are very clear to me with best recommendations. "
Ruslan
" Your analysis is great and I appreciate a lot. Thank you very much for your ideas that giving to us. "
Segey
" I just wanted to say what a lovely work you've been doing. Absolutely amazing. I've been following your trading ideas and they are absolutely spot on. Keep up the good work. "
James